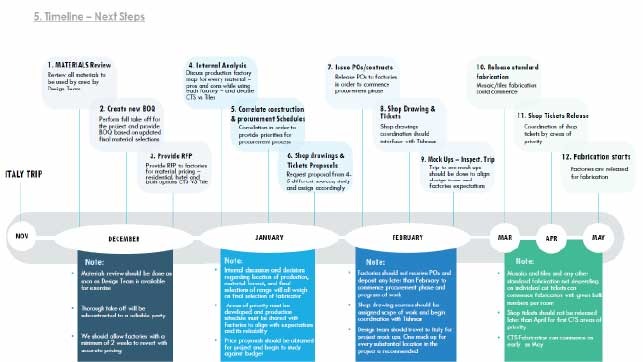 Providing a comprehensive
management package from start to finish on every project, with the ability to tailor the level of service to meet the desire of our clients.
Negotiation:
With decades of natural stone procurement experience, we have knowledge of historic and current material and labor rates with factories, this ensures the client pays the "right" price.
Saving Share:
We align our interests with our clients by providing transparency in transactions and sharing the savings while bringing projects to completion under original budgets.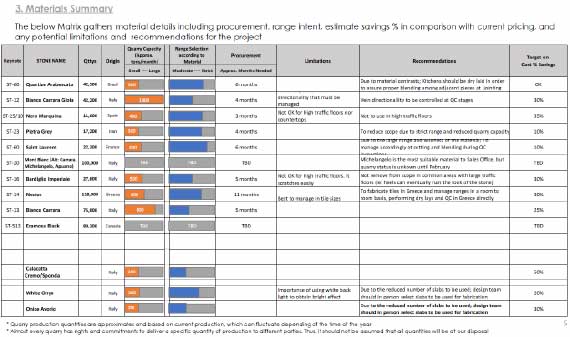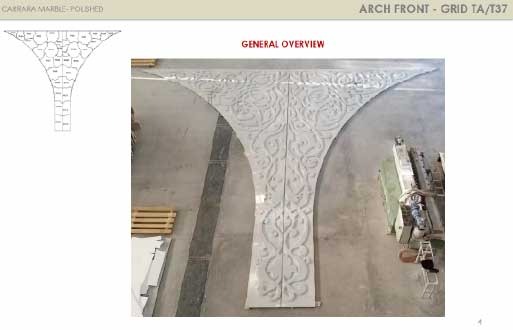 We review project budgets and search for materials and factories that meet design intent at the most competitive prices without compromising on quality.
With a team of factory inspectors we assure the quality standards for each project are met.
Our documentation and reports are available electronically throughout the process, providing transparency to our clients.